DISCOVER WHAT'S NEW WITH CONTROL4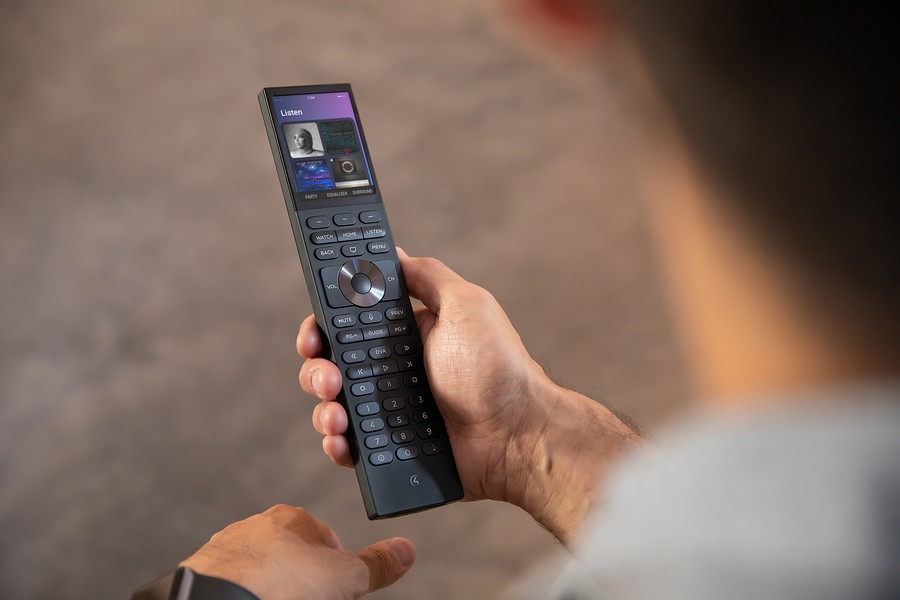 LIVE A MORE INTELLIGENT LIFESTYLE WITH YOUR SMART SYSTEM
Technology always seems to be changing, so how are you managing to keep up with it all? For us, we rely heavily on top-in-class Control4 systems. These sophisticated platforms stay up-to-date with the latest software and security upgrades and are designed to grow with your home as it evolves over time. Once installed, this intelligent control system can help you keep up with the ever-evolving techno-sphere while transforming your daily life to be more comfortable and convenient. 
Keep reading below to discover how Control4 features and hardware can change your Ottawa, ON, lifestyle.
SEE ALSO: Three of Our Favourite Josh.ai Voice Commands
CONTROL4 REMOTES
The days of multiple remotes strewn about the coffee table are a thing of the past, thanks to the Control4 Halo remotes! The Halo, Halo Touch, and SR-260 bring handheld home management to your fingertips with a simple yet stylish design that will complement your interior decor. Use the Voice button, backlit buttons, and Wi-Fi compatibility to manage your AV system, dim the lights, lower the motorized shades, and more with a five times more robust signal than your average remote.
Imagine pressing a button and speaking to Siri or Alexa for easy room management or scrolling and swiping through TV channels or streaming platforms while sitting in your comfortable media room or home theatre. Fully customizable buttons let you prioritize your favourite smart home functions with easy shortcuts to the solutions you use the most.
CONTROL4 LIGHTING
A Control4 system can do more than be controlled with a new remote; it can be enjoyed. With Control4 smart lighting, you'll be able to shift the mood of any space within seconds, enhancing the look and feel of a room in an instant! Transform the kitchen and dining room from a bright, practical space safe for intricate knife skills to a dimmed, romantic space for you and your partner on date night. Lower the home theatre lighting to the perfect glow for safe treks to the snack bar, and brighten your bedroom gradually in the mornings for a relaxing wake-up experience. 
A FULLY INTEGRATED HOME
Go a step further than streamlining just the lighting within your home, and let Lucent Controls integrate your connected devices into one intuitive Control4 system! You'll be able to arm the security system from the comfort of your cozy bed whenever you forget to do it downstairs, and you can create pre-scheduled smart scenes that initiate depending on the time of the day. 
For example, press the Good Morning button on an elegant on-wall keypad to have your home wake up right as you're sipping your morning coffee: 
shades rise to let in natural warming light,

 

lights brighten gradually,

 

the security system disarms,

 

and the distributed audio system begins playing your preferred streaming playlist or news channel.

 
Are you ready to live in a Control4 smart home? Elevate your lifestyle with a simple press of a button! Contact our team here to get started.
Stay Informed
When you subscribe to the blog, we will send you an e-mail when there are new updates on the site so you wouldn't miss them.