Looking for the Right Blinds for Your Smart Home?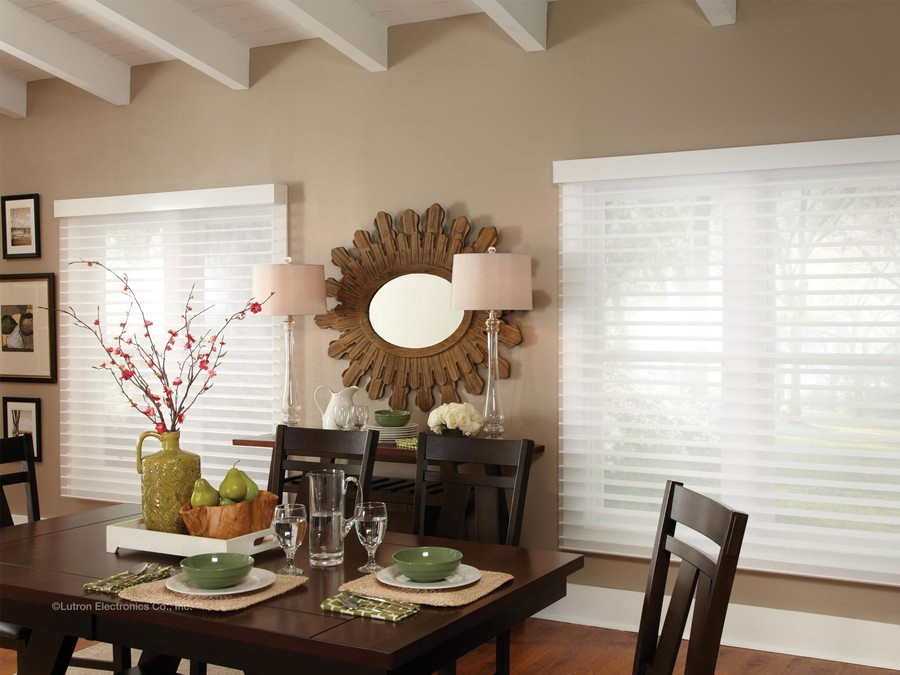 Check Out Lutron's Motorized Blinds and What They Can Do for You 
Automation is at the heart of any smart home. But when it comes to how each smart home technology performs, quality is of the utmost importance. Motorized blinds are a case in point. From providing light control to helping you save energy, they play a wide range of roles across your home, giving you both the perfect light at the home theatre and keeping you comfortable in any season. 
Lucent Controls is a leading Lutron-certified technology integrator in Ottawa, ON. With years of experience, our local team of experts knows exactly which blinds are right for you and how to program them for optimal performance. 
Here are your options when considering Lutron's motorized blinds and the benefits that professionally installed, automated window treatments bring to your smart home.
SEE ALSO: Add Beauty and Benefits to Your Home with Electric Blinds
Lutron Gives You Options
Lutron offers three different blind families: the Sivoia QS, the Luxury Palladiom System and the Triathlon. All of which can be wall, ceiling or pockets (recesssed) mounted. 
First, horizontal sheer blinds pair Lutron's industry-leading smart controls with an ample collection of designer fabrics. Sheer blinds include fabric vanes for increased privacy without completely blocking the view and can be controlled from your phone via the Lutron app.
Motorized wood blinds are a more classical alternative to sheers, offering a straightforward means of controlling incoming sunlight. Lutron uses basswood material for its blinds, which come in different finishes matching most of the company's ample fabric catalog. 
Let Us Install Your Blinds
Lutron's motorized blinds should always be installed by professionals. Why? Think about how many windows there are at your place. How could you possibly hope to synchronize all of them? When installing Lutron blinds, we program them with both Tilt and Intelligent Hembar Alignment technologies, which automatically align the bottom rails of any blind in your home. Using the Lutron app, an automation interface from Control4, or Josh.Ai, you can tap on the screen or state a voice command and watch every blind roll up and down to match the event or your mood! 
Climate Control & Energy Efficiency 
Automated motorized blinds are integral to your smart home's climate control and energy management systems. On the one hand, they give you privacy and prevent UV damage from direct sunlight. On the other, by automating your blinds, they can be programmed to respond to exterior light conditions and help keep rooms cool during the summer and warm in the winter. 
If you are looking for the best brands and installation practices, you won't find a better team than Lucent Controls anywhere else in Ottawa. When you are ready for a cooler, smarter, more efficient smart home, contact us to get started! 
Stay Informed
When you subscribe to the blog, we will send you an e-mail when there are new updates on the site so you wouldn't miss them.